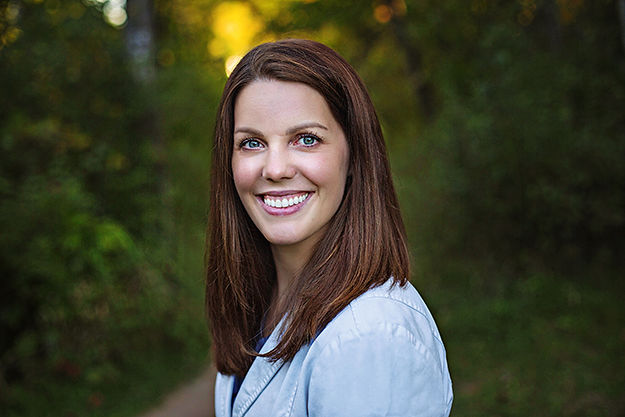 Dr. Carley Odens, DDS
Dr. Carley Odens, a 2015 graduate of the University of Minnesota School of Dentistry, started her career as a dental hygienist in 2007 in her home state of North Dakota. She embraced her love of dentistry and returned to school. She takes great pride in her work and was recognized by faculty at the U of M two years in a row for "Excellence in Patient Care, Technical Skill, and Professionalism".
Dr. Odens completed the Mini-residency in Pediatric Dentistry at the U of M in 2016 and enjoys treating children and adults alike. She enjoys connecting with her patients to make their dental experience comfortable as well as enjoyable. She has also received additional training in LASER skin care, Botox, dermal fillers, Invisalign, and dental implants. She is passionate about using her skills to promote health, happiness, and confidence in her patients.
Volunteerism has been an important part of Dr. Odens' path in dentistry. She has been a participant in the Give Kids a Smile and Mission of Mercy programs as far back as 2012. In 2016, she traveled to Guatemala with the Common Hope organization to provide free dental care to impoverished families. Dr. Odens was so moved by the experience that she became the sponsor for a child through their program.
Dr. Odens practiced full-time in public health during her first 3 years as a dentist. She served the patients of East Side Family Dental Clinic (now Minnesota Community Care) in Saint Paul and Northpoint in Minneapolis. She enjoyed working as part of a large team, utilizing her proficiency in Spanish language, and becoming skillful at gentle, but effective oral surgery techniques. She was grateful to have had the opportunity to improve the lives of the people she treated.
Dr. Odens and her husband, Brian, have four young children and live in Saint Paul. They enjoy home improvement projects and spending time with their families in North Dakota and Nebraska. They can be found exploring the national parks and cheering on the Vikings, Wild, and Twins.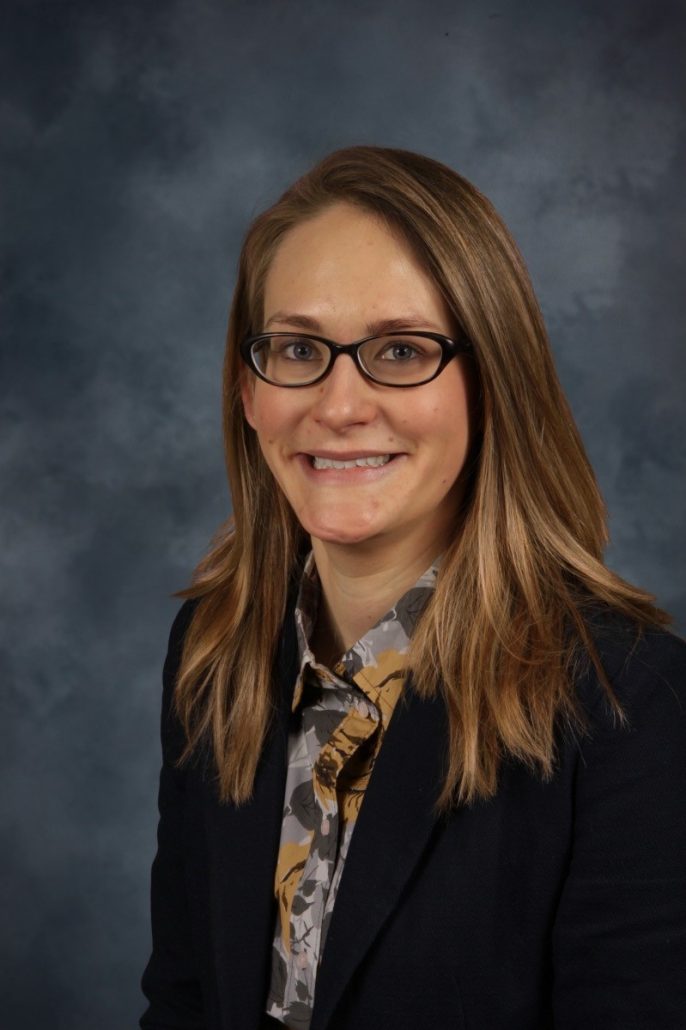 Dr. Katherine Vaughan, DDS
Dr. Katherine Vaughan graduated from the University of Minnesota School of Dentistry in 2015. She then completed a one-year general dentistry residency with the U.S. Army at Fort Sill in Oklahoma. She had the privilege of providing comprehensive dental care to active-duty service members for almost five years before returning to the Twin Cities.
Dr. Vaughan is a conscientious dentist who cherishes her patients and respects the trust they place in her. She understands the dental chair is not a favorite destination for people and strives to make the experience as comfortable as possible. Dr. Vaughan is capable of providing a wide range of treatments to children and adults and looks forward to serving the patients of Riverbend Family Dental for many years to come.
During the warmer months, you will likely find Dr. Vaughan working on the never-ending project that is her garden. She also enjoys taking her three dogs, Jasper, Whiskey and X-ray, for walks around the neighborhood and spending time with her extended family throughout the Twin Cities.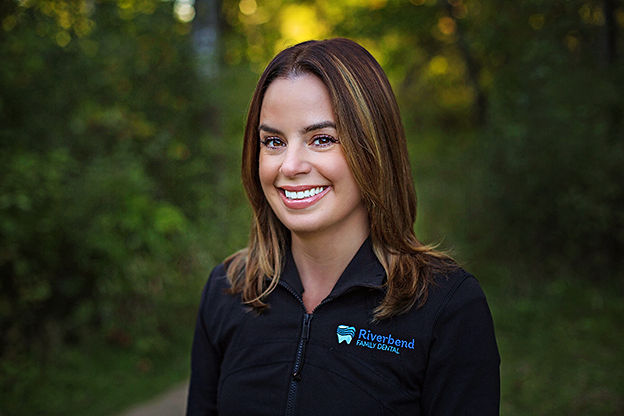 Kelly Cameron, Dental Hygienist
Kelly was born and raised in St. Paul and brings eighteen years of dental hygiene experience to Riverbend Family Dental. She graduated in 2003 from the University of Minnesota with a bachelor's degree in dental hygiene. Kelly is passionate about oral health and brings a unique set of clinical skills and experience to our office. Her favorite part about being a dental hygienist is developing a relationship with her patients and making them feel comfortable in the dental setting. She brings a calm, gentle and compassionate approach to each and every patient appointment. Kelly lives in Rosemount with her husband of fifteen years, John. They share two children, Lauren and Carter, and puppies, Millie and Norman. Outside of the office Kelly enjoys spending time with her family, going to her children's sporting events and any outdoor activity.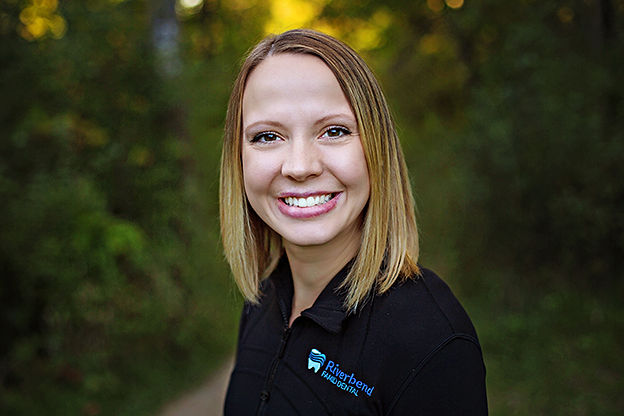 Dustyne Bohlig, Patient Care Coordinator
Dustyne is the first smiling face you will see when you arrive at Riverbend Family Dental. She provides customer service support to our patients and administrative support to our team. Dustyne comes from a small southern Minnesota town and received her bachelor's degree from the University of Minnesota – Mankato. Dustyne has worked for many years in the customer service field and is passionate about providing kind and understanding support to all who walk through our door.
Outside of the office Dustyne enjoys dinners with her friends, hanging out with her husband and pets, DIY crafts, and kickboxing.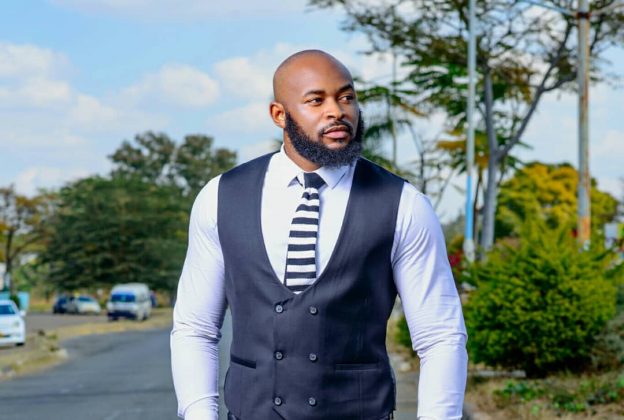 Tinotenda Satande, Patient Care Representative
Tino is a travel enthusiast and loves to meet new people and learn about new cultures, this led him to pursue a career as a travel agent but due to the pandemic and the travel industry taking a huge blow, his new path has led him to Riverbend Family Dental and is one of the voices you will hear when you call our office. Born and raised in Zimbabwe, he attended Peterhouse Boys College then furthered his studies in Tourism Management at UNISA. Tino has also worked as a Pharmacy Assistant and has a passion for helping people. Cheerful and likes to laugh, he is also an aspiring actor, model, fitness freak, and avid sports fan.